When we start the Self Mastery work it's often from a feeling of struggle. It takes effort, motivation, and willpower to shift our perspective about our inner world and start making changes to it. Especially if we've been in a victim state about what is happening to us in our external world and in our internal reactions.
Effort and struggle are just one aspect of life though, and neither your job, your relationship to your unconscious, or your life have to be created from there. The more personal freedom you have, the better you can build your life the way you actually want it. And I'm not talking about the domesticated way that your mind THINKS you should be wanting your life, but the experience you ACTUALLY desire.
In this session I'll talk about how pleasure can be a great hack that both will build a new dream, a new way of living for yourself, AND have unconscious structures that resist this to surface, so you can become aware of them and help them shift. Lastly, connecting with pleasure will open you up to a more accepting and trusting relationship with your unconscious, which will lead to faster and deeper change.
Let's dive in!
Here's a summary of what I cover in the episode:
Using Pleasure as a Self Mastery hack
Some common domestication around pleasure is that it is:
Purely sexual and therefore bad and shameful
Something highly desirable and emphasized that we're fixated with, and still mostly sexual
Not practical or necessary and therefore last on the priority list. Something you get to after a long day of labor when you've earned it.
So we could call pleasure a rebel. A program disruptor that likely will bring up hidden beliefs and resistance when you start to connect with it from integrity. Which is the perfect scenario for your Hunter who can bring awareness to these programs and allow them to shift.
But starting to invite pleasure won't just disrupt and have your old program surface, it will also connect you with your Artist to create the life you want for yourself.
3 great consequences when connecting with pleasure
1. Automatically puts you in touch with Receiving
To feel pleasure you need to tune yourself to receiving. Pleasure can be found in the simplest of things. Eating a ripe mango, the glitter of the sunlight on the snow, breathing, a hot shower… Pleasure is not something we can GO AFTER and try to push into. We need to soften and open ourselves to receive it. So when you connect with pleasure you automatically open yourself up to receive more, which will have a powerful impact on old programs.
There are most likely old beliefs based on struggle in your program. That you need to struggle in relationships, to earn an income, to get things done, to get what you want, to make changes to your unconscious beliefs, to learn new things…
The thing is that all this struggling is often keeping you from receiving what you want. You're operating from a program that says you have to work hard and go get it, and you keep putting your faith in that program by acting from that belief.
When you're the Artist of your life you create channels where the things that you're intending and want can come to you. But if you're busy struggling and believing nothing will just show up you'll most likely keep creating more of your old experience, according to your old program.
2. Presence in your body in the now
We tend to live our lives as they will start soon. Like this is just me getting ready for my REAL life which will start as soon as I've figured out my financial problems, the pain in my lower back, attracting a generous and caring partner, getting that job that I'm meant for… 
Also with the Self Mastery work, our mind has a tendency to think "When I've been able to shift that old mean judge my life will be so much better, that's when everything will get easier". 
What we don't recognize is that it's the "I'll get there"-voice and the beliefs behind it that keeps us distant from what we long for. What we want is always somewhere else, a little further down the road. When you start observing that voice you will find that it's just a program like the others, with its own manufactured logic and with very little truth to it.
When you start to tap into pleasure and make it your mission to feel more of it, you're making yourself available to the present moment. It's not about planning your pleasure for later, it's about experiencing it in the now. You stop living less in a projected future or a  sucky past, and instead allow yourself to receive your life the way it is right now.
Can you feel the shift out of rejection in that?
Into allowance and acceptance and appreciation?
This brings me to my last point.
3. Takes your Acceptance practice to a whole new level
Once you've started connecting with pleasure in more simple ways like enjoying the smell of flowers, the fresh cup of coffee, and the sound of the V8 in your Camaro (or whatever tickles your enjoyment), you can start extending that experience of pleasure to other things in your life. 
Frankly, the more you shift out of your ego-mind the more pleasure you'll find in most everything. To life itself, creating and experiencing ANYTHING is full of pleasure. Even a dentist appointment, the sting from a bee, or a wave of anger can be experienced as pleasurable when you practice. 
Shifting your relationship to the events happening inside and outside of you throughout your day in this way will have a major impact on your old patterns. They are used to be pushed down and not allowed and suddenly you're saying: "You're all welcome here, I enjoy feeling it all!". The paradox here is that when you fully accept and embrace all parts of you, they are also allowed to shift.
Because they have been heard and acknowledged, instead of told they were wrong, bad, and should stay hidden.
When you respond to your internal world of thoughts, emotions, and reactions with pleasure, full-on acceptance, instead of contraction, it will disrupt their whole world. You're no longer relating from the same identification with the mind that you did before. Now you've opened the door for hidden parts to step out of their old role. They can find completion with their old patterns and move on to new things.
But you can't fake this. It's not about putting on a mask of pleasure because it's the "right thing to do". No, it's about you learning to drop into your body and curiously begin to explore the sensations of pleasure. To fully feel them and see where they are and what makes them stronger.
Uncovering the shadow
When you start shifting into a new dream that is different from your old program, the stuff in the way will reveal itself. This is where many people get lost with creating with intent, or manifestations. When we set an intent to experience more pleasure, everything that you previously have avoided or labeled as uncomfortable, annoying, or anything BUT pleasurable will most likely show up. 
It might feel like everything crappy is showing up and hitting you over the head. Your anxiety is back full-blown, you lose your job or have a major argument with your spouse.
This is not you failing, which your mind might be thinking. This is you faced with the opportunity to clearly see where you lack pleasure because your mind is judging or labeling these events as something bad and disgusting. This is you being invited to embrace these parts and bring acceptance.
Connecting with pleasure is a major linchpin that will have other dominos fall. Both in creating more of what you want and in bringing your unconscious program to the surface.
Subscribe to the Uncover YOU podcast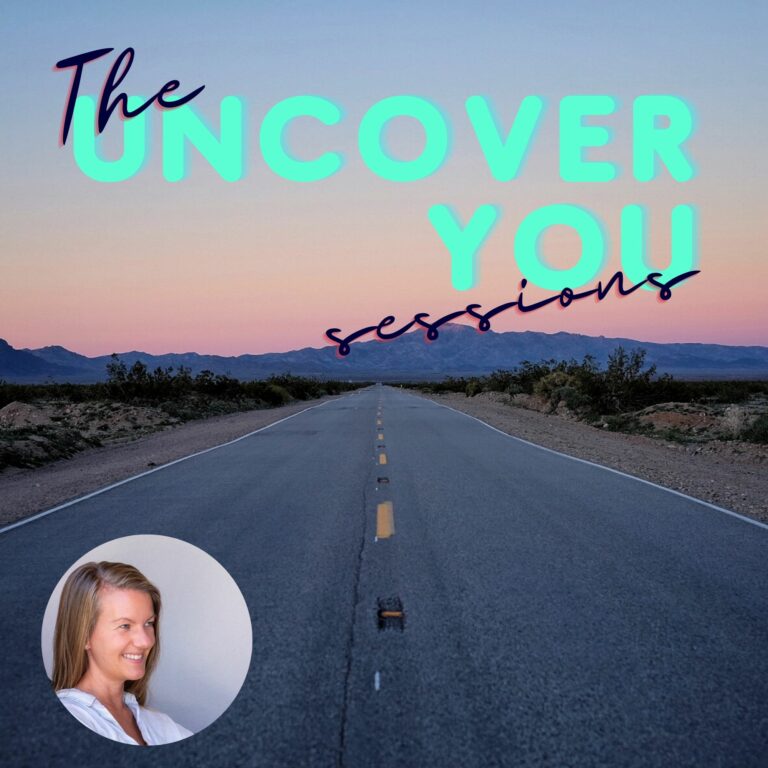 I'm recording the episodes for the Uncover YOU podcast live in our community each Tuesday and you're welcome to join me and bring your questions.

1. Create an account in the Self Mastery Community (if you don't already have one)
2. RSVP for the upcoming event and get the join link by clicking here
pleasure
podcast
self mastery