When we hear the term "survival state" it's easy to associate it with life-threatening situations and trauma. But we're in this state a lot more than we're aware of. We're unconsciously responding with fight-or-flight responses to many of our everyday situations, even if on a lower grade on the scale.
The thing is: since this state is so normalized – in your own body and brain, and in society – it will also seep into how you're doing the self mastery work, or any other growth practices. When you learn how to recognize and shift out of it, doing your growth practices will feel easier and have a bigger effect.
In this episode of the Uncover YOU podcast, I give examples of how this reactive state dictates how you're doing your self-growth work. I also discuss why you can't reason your way out of this state, and what new levels of mastery you're invited to… well, master… to recognize and get out from under its spell.
Listen to episode 39 here:
A summary of what we talk about in this episode:
What is the survival state?
The response of Fight, Flight, Freeze and Fawn.
What these responses might look like in relation to your self-growth work.
Why reasoning with this state doesn't work.
The language you need to learn to shift out of this state.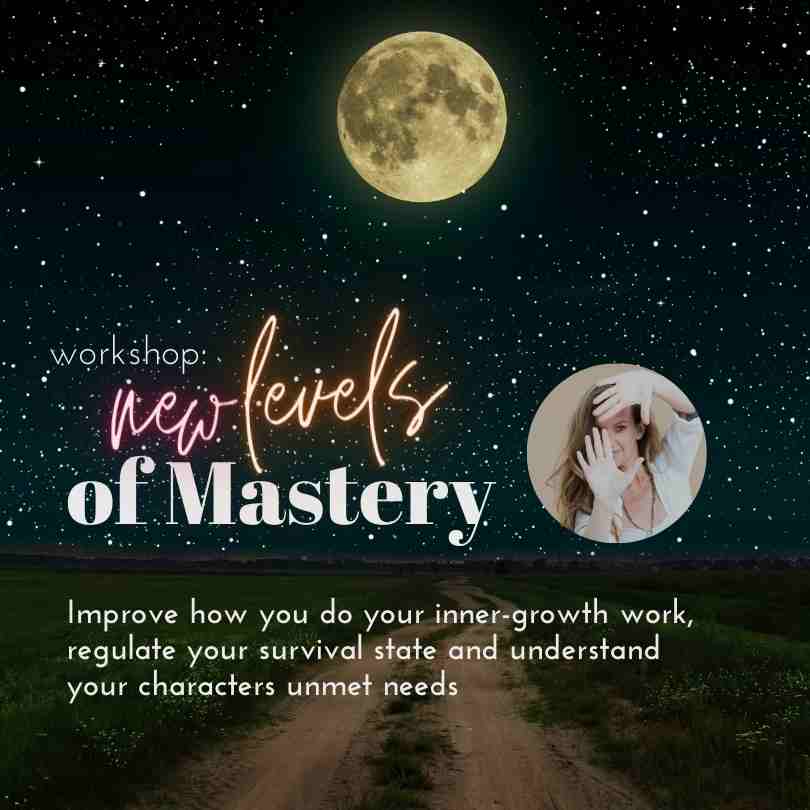 So that you can do your inner-growth practices from a grounded, helpful place and support and shift your nervous system in any situation.

Also; improve how you do the self mastery work and understand your characters and their unmet needs.

Join live or watch later.

Learn more and get access to the New Levels of Mastery Workshop!
Subscribe to the Uncover YOU podcast
self mastery