When your ego-mind has gotten a hold of the idea of self-awareness and spiritual growth, it will use this idea to keep avoiding what it's afraid of. All the uncomfortable, yucky, wild, dark parts of yourself that you have learned to reject. But shifting the uncomfortable emotions doesn't happen by wanting them to go away. It's when you step out of the identification with the ego-mind and start welcoming and loving all there is that you free yourself from the inner conflict.
In episode 13 of the Uncover YOU podcast, I have a conversation with Gary van Warmerdam from pathwaytohappiness.com about Spiritual Bypassing and the Shadow Self. You're welcome to join us and hopefully get a better idea of what is kept hidden under your Spiritual Ego!
This is the third of four episodes on the Spiritual Ego. If you'd like a collection of all my resources on the Spiritual Ego simply click here.
Listen to episode 13 of the Uncover YOU podcast here:
A summary of what we discuss in the episode:
What is Spiritual Bypassing?
Spiritual Bypassing is when your Spiritual Ego is trying to fit you into its idea of a spiritual person at the expense of other parts of you. When it uses practices like meditation, gratitude, yoga, qi gong and breathing to avoid parts of you that don't fit the spiritual persona. 
It's when you start feeling anxiety or anger, and you take deep breaths to have it go away because there's fear, frustration and rejection of the anger. It's when you tell yourself you shouldn't feel angry and resentful and that you should be more accepting and grateful.
Spiritual Bypassing is to shift out of uncomfortable emotions rather than feeling them. To deny your anger, your selfishness, or your jealousy by trying to talk yourself out of it.
"But isn't all these uncomfortable emotions what I've been trying to get rid of?" you might ask. "Why would I want to experience them any more than I've already done in my life?"
The fascinating paradox here is that keeping the unwanted, shadow parts of yourself suppressed IS what has made them persist. The more you're trying to deny or reject them, the more they are stuck in their old patterns. Not feeling them, not allowing them is exactly what makes them scream louder.
What is the Shadow Self?
Your Shadow is the sum of all the parts of you that are not accepted and allowed by the ego-mind. The things about yourself you're still trying to avoid or deny, or reject and want to go away. The anger, the jealousy, the insecurity, the anxiety, the sadness or anything else you've at one point decided is not good for you to feel and experience.
These parts become exiles, refugees that are not heard and welcome. They are kept away by other parts of ourselves, parts protecting us from feeling the emotions and perspectives that the exile parts are carrying. Protector parts have different strategies and can show up as anything from distractions and avoidance, to fixers, pleasers and successful careerists.
As long as we're denying our shadow, whether it's by denying it with numbing out and distractions or by trying to fix it and shift out of it with our idea of spiritualism, our will is divided. We're losing personal power in the inner conflict between the two sides of ourselves. (I talk about the divided self in episode 11.)
Integrating your shadow
The process of unifying your will and integrating your shadow instead of fighting it could be put into one question:
How much pain are you willing to experience?
This might seem very unattractive to your ego-mind and totally un-intuitive to what it's trying to do. But think about it. If your ego-mind biggest fear is to feel all the sensations of pain, anxiety, depression, anger, hurt, loss, heartbreak, etc, it will always stay trapped in trying to avoid it.
If you would start welcoming what used to be the unwanted sensations and celebrating the experience of them – what would happen? Would they grow stronger and stay forever?
No. They would feel heard, felt and received. They were there to deliver a message and now the message has been delivered instead of pushed aside, ignored. The parts of you who have been carrying this emotion can move on.
The trick is to not feel them from the same point of view of fear and resentment, or from the victim perspective of believing the story the emotion might show up with. Instead you're feeling the emotion just the way it is, without believing or engaging in the story or perspectives attached.
Practicing acceptance, and later on even excitement, love and pleasure in feeling everything there is will have a powerful effect on the old story of fear. You will also realize that the story the mind has been telling about feeling these sensations is seldom true. It might not be that terrible, frightening and painful to experience these sensations as the mind made it seem.
Now you've shifted the story instead of believing it.
Now you've stepped out of the identification with the mind and can meet both the reactions of the ego-mind AND the uncomfortable emotions with a loving kindness that lives at the heart of you.
In the next episode, we'll talk about how to dissolve the Spiritual Ego and cover questions about the ego-mind, spiritual bypassing and the shadow self. If you'd like a collection of all my resources on the spiritual ego simply click here.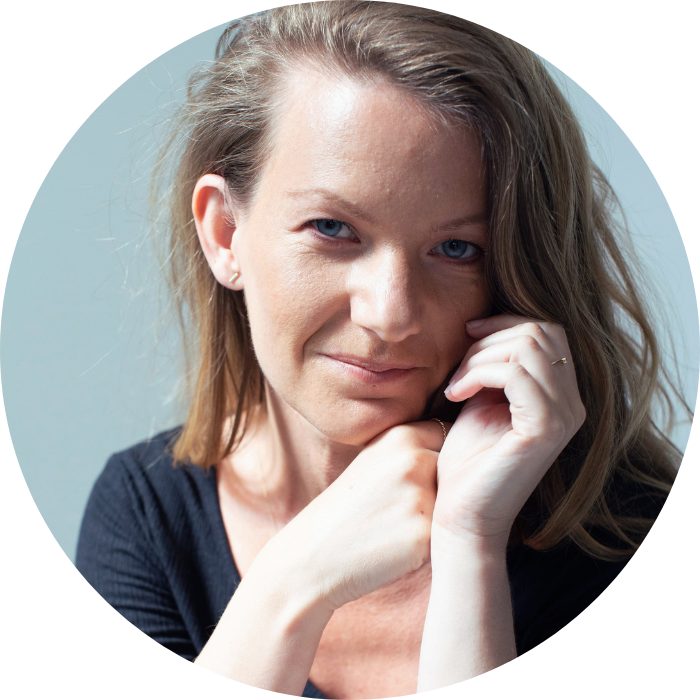 Eva Beronius started a deeply transformational inner journey with Self Mastery work several years ago, after having tried different forms of therapy without getting the results she wanted. She soon started combining the Self Mastery work with meditation, somatic experiencing, and other practices which accelerated the progress and changed her life completely. From a state of depression, PTSD, and panic attacks – to joy, peace, excitement about life, and a brain in coherence.

Eva has helped thousands to change their limiting beliefs, heal wounds and move past conditioning so they can live the life they want. She teaches retreats and workshops around the world and lead online programs. She's the founder of Self Mastery and Beyond, the highly praised online meditation course Beyond the Mind, the group program Being Me and co-founder of the Self Mastery Community.
Subscribe to the Uncover YOU podcast
podcast
shadow self
spiritual bypassing
spiritual ego