Overwhelm happens when we don't have the capacity to fully process a situation, our inner emotions or other impressions. We could say that the instream of data is greater than our bandwidth to process. Our capacity to process can be temporarily lowered because we've got a lot going on. Or we're constantly taking too much in without a filter so our processor is tired and burned out.
The root of our overwhelm is more often our own internal dialogue and reactions to an event than the event itself. The belief structure we're carrying will frequently create so many internal reactions and protection mechanisms that we're overwhelming ourselves with conflicting information and pressure about who we should be. The beliefs driving those reactions are what you need to look at to end the internal overwhelm for good.
But there's no way of getting to those beliefs when you're in a state of overwhelm. That's why, in this episode of the Uncover YOU podcast, I walk you through three tangible steps you can do to shift out of overwhelm so you can start changing the beliefs that are causing the overwhelm.
Listen to episode 25 here:
A summary of what I talk about in this episode:
What is overwhelm?
Overwhelm caused by our own internal reactions to the world around us
Seeing the different layers of your overwhelm reaction clearly
Recognizing your mind programs reactions to the state of overwhelm
The three steps to shift out of overwhelm:

Recognize your stress response and self-regulate
Look at your mind's reactions to the overwhelm
Meet and sense the feeling of overwhelm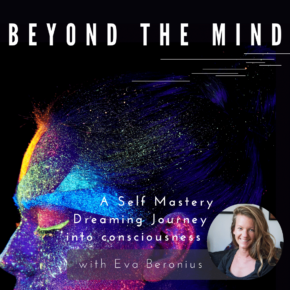 Get on the waitlist for the next round of Beyond the Mind. A different meditation journey that breaks down the components and skills needed to experience yourself in the silence and center beyond the mind.
Subscribe to the Uncover YOU podcast
overwhelm
uncover you