Once you know and are doing the foundational practices in the Self Mastery work (found in the self mastery course 1), you have an invaluable foundation to take apart beliefs from. But at a certain point, you might hit a plateau where you find yourself not getting further, walking in circles, or not getting to certain "dark corners" of the unconscious.
You might feel stuck in your head and feel that you KNOW all the ingredients for transformation but not able to embody them and live from them fully. Or you might start to feel way better in certain areas of your life, and that initial motivation to make changes and keep practicing is fading. And with that old patterns might creep back in again.
If you want to keep going and move out from the Hunter identity and more into the Dreamer and Artist, you need some new skills at this point. In this episode, we'll explore what those skills might be, and when you know you're ready for them.
Here's a summary of what I cover in the episode:
Pros and cons of the Hunter Identity
When you start practicing the self mastery work, you're stepping into the Hunter role (as covered in episode 1 of the podcast). It's a necessary shift from the old victim role where you were pulled along with your internal reactions stemming from unconscious beliefs. Now you're turning the tables and are observing and learning about your belief system so you can shift the parts you don't want.
When you're in this stage you're often getting better at:
See what kind of thoughts, emotions, and reactions you have a habit of stepping into
Understand the larger structure around your thoughts, emotions, and reactions
Being skeptical of your thoughts, stories, and opinions
Map your perspectives and emotions to unconscious parts of yourself (characters)
Accepting or even feel compassion for your reactions, since you understand how they were formed and you now are feeling more separate from them
If you're only taking the Hunter approach to this work and don't practice any Dreamer skills, there's a chance that you find yourself:
Struggling with getting in touch with emotions and learn how to release them through your body
Having difficulties feeling grounded in your body and embody your new identity, rather than just thinking about it
Being really good at taking apart and being skeptical, but having difficulties knowing what you want and create a new dream
Feeling stuck in your head and your thinking, with little experiences of other parts of your being
Not yet experiencing the full potential of self-love and the transformation that will have for your unconscious structures
3 signs it's time to add more Dreaming skills
The Hunter identity skills you've been practicing are invaluable to help you observe and stay skeptical of the stories you used to be pulled into and identify with. This is not an encouragement to throw them out! This is an invitation to add other kinds of skills and focus. 
When you're practiced at self mastery you become more intuitive about when to apply what skill. When is it time to shift out of an emotion and when is it more beneficial to go in and be with it? When do you use the practice of intent to reveal and see the unconscious parts resisting what you think you want? 
When you have this wider range of skills you have to up-level your game.
If you have good hunting skills and are applying them to step outside of your stories to observe them, and to find and even shift the hidden beliefs underneath, these are three signs to know that it's time to add more Dreaming skills
1. Over-analyzing and stuck in the head
The self mastery work has an analytical approach to personal transformation. The mind often likes it because it provides a map, an understanding of how your inner world works, and how to make changes. The mind often feels intrigued by the work, it wants to help and figure things out.
If you find yourself having a lot of thoughts about what is going on in a certain reaction, with the mind going back and forth between different options and trying to figure out the right answer… that's just the mind doing what it's doing. The question is how much attention you give it and if you put faith in your thinking mind to figure out your unconscious mind. Because that is a dead end. Initial understanding of the process is good for the mind to be on board and be motivated, but this is just a first step that you need to replace with connecting with your emotions, your body, your heart, self-love, consciousness, pleasure and wanting, to mention a few of all the wondrous gifts you've been given in your human experience.
The mind is made to tell stories and give meaning, and if you keep putting your attention IN your mind, keep identifying with it and put faith in the meaning it's giving, it will be encouraged to keep doing that.
2. (Even the smallest hint of) Dis-like for your unconscious parts
This is where we all start out. We want to change the old patterns that have been bothering us for years. And the experienced of suffering from these patterns is often what gets us motivated. But that initial approach will only take you to the first level of the game. After a while, with some guidance, you might see that the one doing the disliking is ALSO a part of the same mind. Which means you're still identified with your mind and haven't stepped out into the true observer of it. You're still playing the mind's game by approaching your unconscious parts with a go-away attitude.
To the mind, it might seem very surprising and challenging that self-love includes loving ALL parts of you. Also the dark, filthy, non-appropriate, materialistic, mean, non-spiritual ones. To YOU at your core, underneath the layers of the mind, it's the most natural thing in the world. When you start practicing loving all your parts, you're naturally aligning more with your core self. You're no longer playing the same games of the mind.
3. Not knowing what you want, or how to trust the wanting's you have
After learning that the opinions that you based most of your life-decisions on were derived from your unconscious beliefs that are often based in fear, you often end up wondering: Then who the hell am I underneath all these characters? And how can I tell if it's a character of the mind speaking or if it's me from integrity?
This stage often leaves us feeling confused and lost but it's actually the perfect springboard into the next level of self-awareness. A state of confusion can be a powerful invitation! Questions and confusion don't mean failure, as our mind program seems to think, but simply that we're invited to get clarity.
When I started to explore this question I found something that surprised my ego-mind – that what I wanted was a force in me that is the one thing I can navigate life from without the influence of my mind characters, and that this force is often repressed by the ego-mind.
What you want is not something that you figure out through your head but that you learn to feel in your body. It starts with putting your attention there and set the intent to connect with what you want, and your body will start speaking to you. You will also get a good look at the beliefs that have been trying to protect you by repressing this force, so you can help them shift
In this episode I interview two guests, two brave and amazing women who have recently taken the journey of up-leveling from Hunter skills to moving more into their bodies, connecting with what they want and deep self-love. Jodi and Geraldine were both participants in the last round of Being Me, which is an online mastermind for women that guides you into connecting with what you truly want and to let go of struggle and control.
Make sure to listen to the episode for all the goodies from their experiences, and what practices helped them to make the shift.
The registration for the next round of Being Me just opened up. Read more and register for one of the 24 spots here.
Subscribe to the Uncover YOU podcast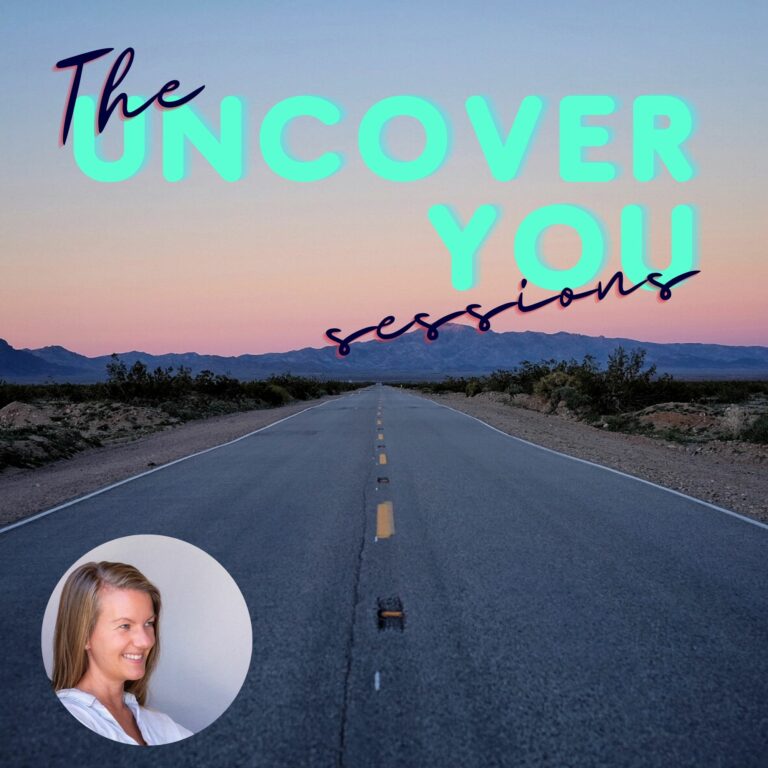 I'm recording the episodes for the Uncover YOU podcast live in our community each Tuesday and you're welcome to join me and bring your questions.

1. Create an account in the Self Mastery Community (if you don't already have one)
2. RSVP for the upcoming event and get the join link by clicking here