Have you ever felt like you were winning the self-mastery game? Like you've totally conquered your old program and won't need to practice anymore. Only to be beaten down the next day and realizing you either had it and lost it, or that you were just believing a lie.
In this episode of the Uncover YOU podcast, I share a conversation with one of my clients, Mark, who's coming into our weekly session with a new experience. His inner judge is morphing and telling new stories about winning, only to beat him down again. We talk about how the ego-mind is not your enemy but the adversary you need to exercise your awareness, and how the humbling moments are the ones that make you grow.
Listen to episode 15, generously approved by my courageous client Mark, here:
A summary of what we discuss in the episode:
The mind lifting us up
Mark is sharing how a big breakthrough in his process made him feel like he had won. That he had finally made it. When this breakthrough happened, he felt at peace the first few days. He felt calm and happy.
Then the stories started to come in: You've won. You don't need to practice. You conquered it. You got it under control now. You don't need to be doing all the breathing and emotional release. You're cured. Continue with life. You're all right.
Mark recognizes this voice from a previous time in his life when he went to a rehab center. The voice convinced him he was doing so well and that he was free from addiction after finishing the rehabilitation. It also convinced him that it wasn't a big deal to just use a little of the old substances, since he had won over the addiction anyway.
The judge can take on a new voice saying you're better than other people, or better than the past version of you. This might be a new experience if you're used to your judge harassing you with negativity. You might not recognize this new, uplifting voice and therefore, are more prone to believe this new positive message. But your judge is active anywhere there's comparison. The judge is the one deciding that something is worse/better than something else, and the judgment can fall both ways. You're either better than, or worse than.
The ego-mind can take on many voices and stories. After a while, the game is not only to detect specific stories or voices but to feel the difference between the ego-mind, and the you that exists underneath it.
The judge is morphing
The judge needs you to believe it. When you're having a new experience of yourself with a quiet mind, your judge needs to upgrade its story about you to seem believable. If it would keep saying "You suck, you should stop beating yourself up all the time" it would be too obvious that it was telling a lie when you were in fact feeling peaceful and calm. 
You can feel like a victim to this morphing and upgrading of the ego-mind. Or you can take the warrior approach and learn from it. Allowing it to exercise your awareness.
When it ups its game, you need to up your game.
When it morphs, you need to grow your awareness.
When it's beating down on things, you need to increase your levels of love and acceptance.
Can you let the dance of your ego-mind expand you into more and more love and acceptance?
Isn't our mind lifting us up a good thing?
One of the big questions that Mark is asking himself in this conversation is: Isn't the judge saying nice things about me a good thing?? Why wouldn't I want that?
The question I give back to him is: Is that the only story your mind will tell?
If we rely on feeling good from the story the mind is telling about us, our happiness and well-being is very fragile. We will only feel good as long as the story the mind is telling is a good story. 
What if the mind is not in charge of our happiness at all? What if a measurement of our happiness is not what story the mind is telling?
What I'm inviting you to do is to look underneath the stories. Because you're none of them. Underneath the clouds that pass upon the sky is the sky. 
When you un-identify with your mind you learn to step out of the stories and feel into the truth underneath them. To experience yourself as the sky.
If you're curious about taking a journey into deeper un-identification with the mind, I'm opening up the doors for my online course Beyond the Mind on May 3rd. Doors will only stay open for a week and we're starting on May 12, so put the date on your calendar. In this 20-week journey, you'll learn the skills of dreaming with powerful meditation practices. To experience yourself beyond your mind, at the core of you. With your heart, with your body, and with yourself as consciousness.
If you're also thinking about joining the power journey to Teotihuácan, Mexico in October, this is an excellent way of preparing for that!
==> Read more about the dreaming journey Beyond the Mind and get on the waitlist here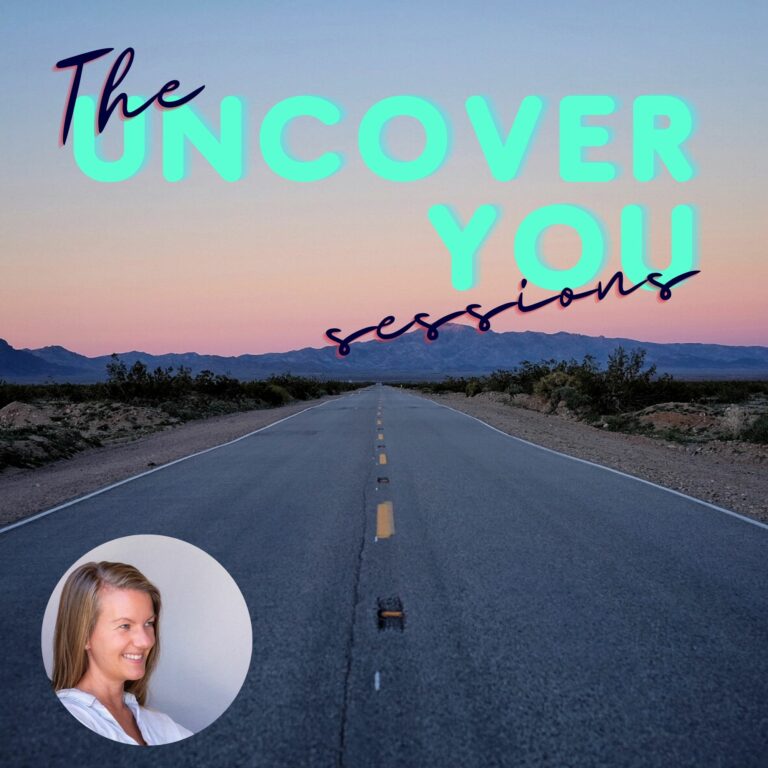 Subscribe to the Uncover YOU podcast
coaching client
inner judge
interview